Here are some links to a few of my favorite websites and podcasts.



Check them out and tell them I sent you.
Alphaflight.net The Best Site for fans of the Flight!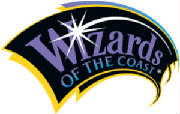 Sacred Text: This is a very good website if you need some "authentic" text for a game or just like to read. Pretty much everything from the Bible to Lovecraft.
Official Time Wasters Guide: This site has a lot to keep you busy, including game reviews.